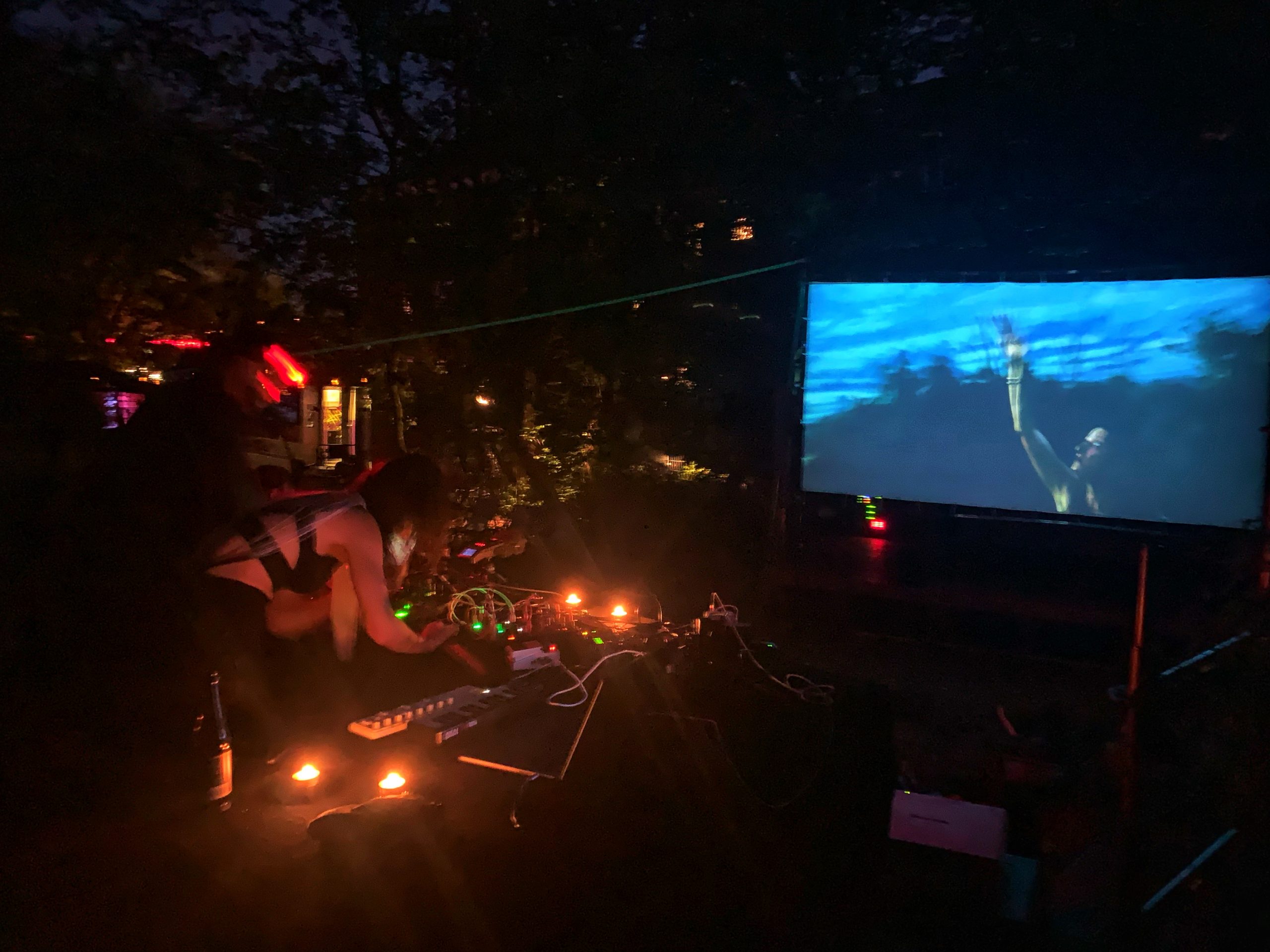 MUSIC : aLive (sonic ritual) | Vincent Moon & Daniela Huerta
Vincent Moon is an independent French filmmaker and sound explorer. For the past twenty years, he travelled the world in quest of sounds, capturing traditional as well as modern forms of music expressions, building up an archive that reunites uncountable moments of sound of humanity.
 During his performances Vincent accesses his collection of video materials by selecting and live-editing – mixing, superimposing and altering images and sounds, creating new meanings and connections, researching for links and parallels between ancient and new forms of ceremonies.
For his show at gART.n he joins forces with Daniela Huerta, Mexican multimedia artist and sound designer based in Berlin, who has developed her own multi-layered and eclectic form of DJ-ing under the moniker Baby Vulture.
 With mythology at the core, she explores modes of storytelling that shift between the real and the imaginary in an attempt to understand the realm of the psyche. She composes hyperrealistic sound-spheres, emotive and immersive sonic explorations by combining field recordings, sound archives, deconstructed rhythms and live sampling
Performed at the event "A-Live ° Ritual", 28.07.22, curated by Letizia Trussi & produced by Rooms of Kairos
Speaker
Vincent Moon & Daniela Huerta