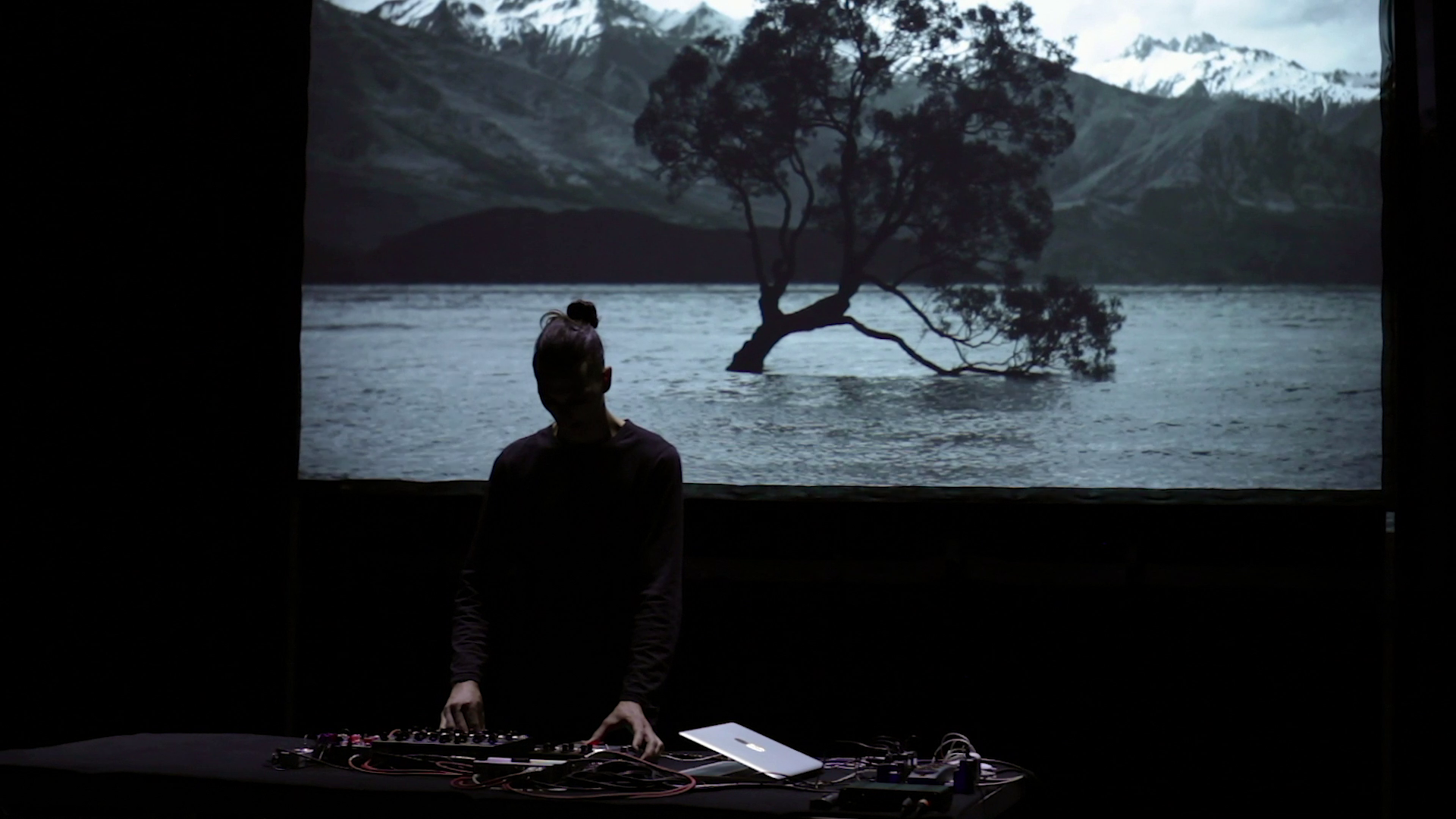 PERFORMANCE: ARMØNIA | Lorenzo Setti
ARMØNIA A/V LIVE-SET
An audio-visual live show that brings to light the symbolic research embodied by the five videos of ATŌMI debut EP as well as by the evocative real-time sound manipulation through analog machines.
A 45 minutes live performance that drives the viewer through a journey into the archetypal unconscious.
THE MUSIC
The Italian musician and composer ATŌMI, alias of Lorenzo Setti, finds in music a continuous meaning of expression, search and personal improvement.
Exploring the world of frequencies, always bordering between sound and images, he creates soundtracks, installations and A/V live shows.
The nuances belonging to the compositions are manifold and fluctuate between an oneiric vision, sometimes gloomy and sometimes dreamy, that drives the attention of the listener towards higher and immaterial planes, and what could be called an almost concrete and deeply visceral sound design.
Ambient, space, noise, glitch, sound design and sound art, syncopated rhythms often transmuted into melodies and sound manipulation pushed almost at the limit of sound deconstruction, are surely genres and approaches that can describe his music without however exhaustively define the contours, because of the intrinsic changing nature of the path and search that characterise ATŌMI project.
THE VIDEOS
The debut EP acquires new horizons and nuances, thanks to the collaboration with five visual artists: Alessandra Leone, Carlo Fanchini, Chiara De Maria, Matteo Gatti and Stefano Benatti.
The intent is to once again cross all the borders, through the re-elaboration of the symbology and concept that permeate the EP, combining five unique ways of conceiving video art.
The concept is simple but opens up to unexpected paths: five tracks, five visual artists and five videos, one per artist.
Although profoundly distant in the choice of subjects, in the aesthetics and shooting technique, the videos are strongly connected and linked to each other, as directed by a single conductor, who conveys emotions and perceptions, above the parts, towards new goals of human awareness.
Next Event
Date

Sep 28 2022

Time

8:00 pm