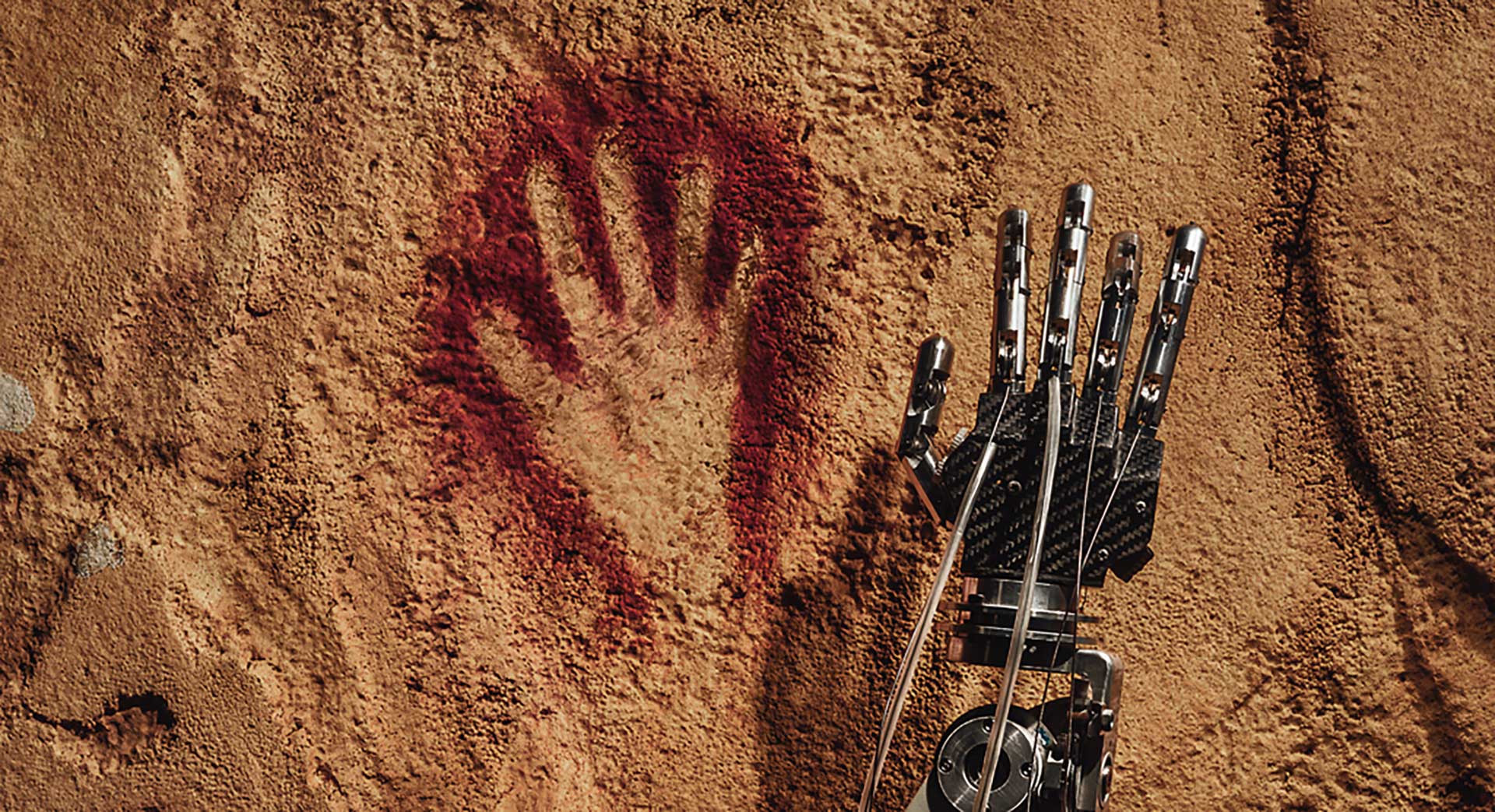 Centaur
The AI called 'David', programmed exclusively for the performance, is both co-creator and participant in the performance. He influences choreographic composition based on different data sets such as planetary movements, swarm technology and the dancers' movements that have been tracked and collected throughout the creative process. As a performer, he can simulate consciousness, emotion and intention and interacts with the dancers on stage. This means the performance will be different every time.
Man versus machine, creators versus their creation
Modern technology such as AI is everywhere in society. We are exposed to advertisements, feeds and news on social media that, through targeted algorithms, tailor content specifically for us. But how will an increasing use of AI affect our future? Will artists develop into hybrids – into centaurs?
A thought-provoking encounter between dancers and artificial intelligence.
An innovative and ambitious artistic collaboration, presented by Danish Dance Theatre, The Royal Danish Theatre, Festival Oriente-Occidente and Théâtre National de Chaillot.
Centaur is a performance that examines the consequences of using artificial intelligence and the power of technology. The title 'Centaur', inspired by the half-horse half-human creature from Greek mythology, is also the name of a computer-science concept that elevates human qualities by combining artificial and human intelligence.
Pontus Lidberg is known for his unique, poetic work with a hint of magical realism, where emotion and the subconscious are some of the core elements. In Centaur, he explores what happens when dancers encounter a newly developed artificial intelligence program. It's a high-tech dance performance, developed in collaboration with AI-artist Cecilie Waagner-Falkenstrøm and Ryoji Ikeda, Japan's leading electronic composer and audio-visual artist.
ARTISTIC TEAM
Choreography/Direction: Pontus Lidberg
Artificial Intelligence installation: Cecilie Waagner Falkenstrøm
Audio/Video: Ryoji Ikeda
Computer Programming for Visuals: Tomonaga Tokuyama
Light Design: Raphael Frisenvænge Solholm
Writing/Dramaturgy: Adrian Guo Silver
Costumes: Rachel Quarmby Spadaccini
Development: The Center for Ballet and the Arts at New York University
Production: Danish Dance Theatre co-produced with Oriente Occidente, Theatre National de Chaillot and The Royal Danish Theatre
This presentation takes place in collaboration with