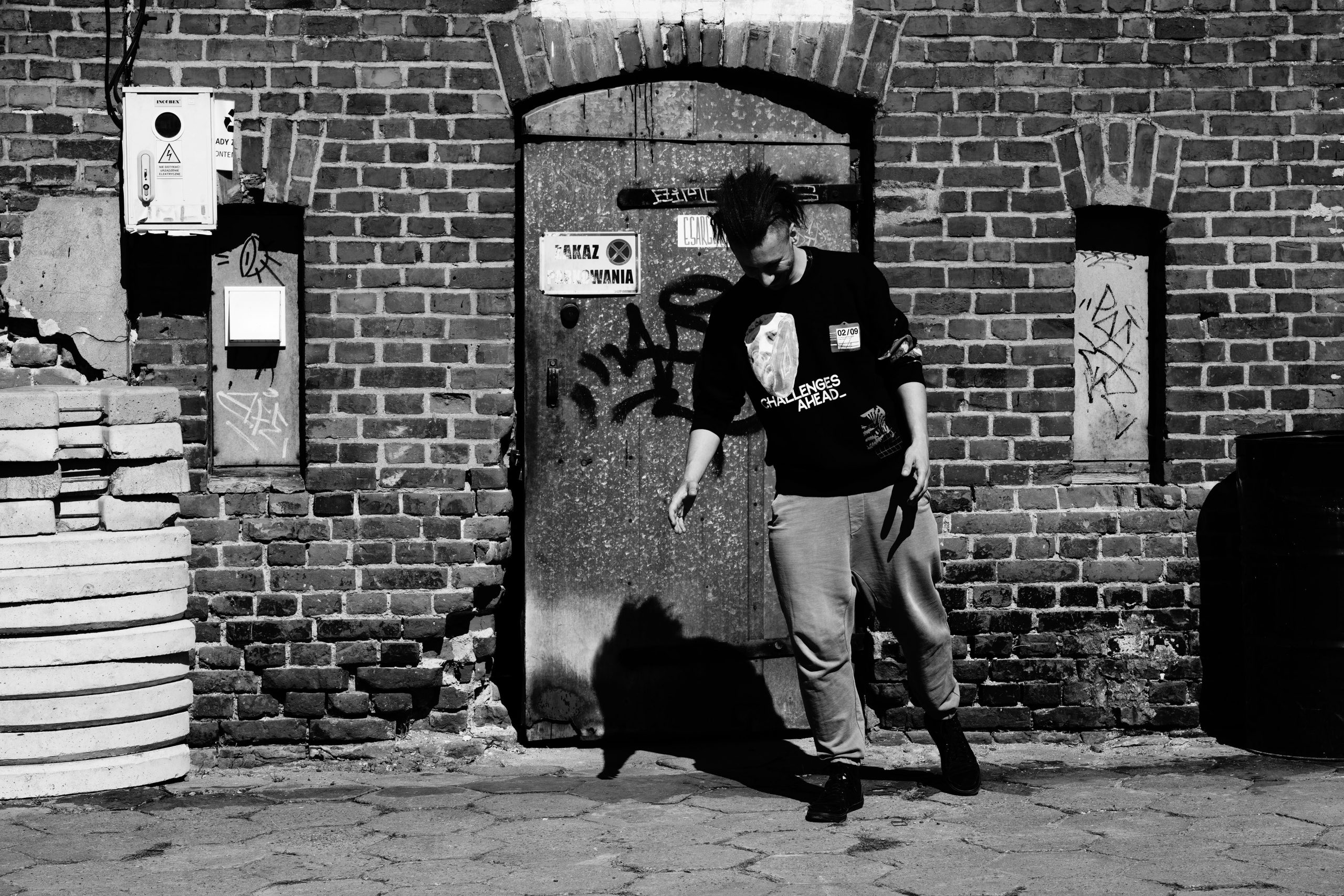 MUSIC: Improvisation | Zbigniew Chojnacki
This music was completely improvised. Nothing was prepared or calculated before. Thanks to this recording session I was able to hear what kind of sounds and moods came to me…otherwise I wouldn't be able to remember anything of it .
I think that music should speak for itself and everyone can have their own opinion about it. There is no need to analyze.
Right after the session, I thought that this recording turned out to be uninteresting…but maybe it is not. 😉 Hopefully you will enjoy it!
Produced by: Plateaux
Post-production by: PLX
Audio mix by: Łukasz Czekała
Partner of the project: Adam Mickiewicz Institute / culture.pl
Co-financed by the Minister of Culture, National Heritage and Sport of the Republic of Poland
Zbigniew Chojnacki – accordion/live electronics player, improviser. The music and sounds sees the ease and conventionally. The most important is dialogue and encounter with another human. Any form emit a sound, it is facilitated to make contact with people, is inspired by the elements most often not directly related to music, as he says ,, old washing machine, a blade of grass, the sound of the engine of the bus, or even usually a chair in the middle of a scene can be inspiring. Every concert is completely different. The only constant element is the instrument.'' He has performed at such important festivals as A L'Arme Festival in Berlin, Sharpe Festival in Bratislava, LEM Festival in Barcelona, Ring Ring Festival Belgrade, PIF Festival Castelfidardo or the Oct Loft Jazz Festival in Shenzhen. ,,Chojnacki's deconstructed and reimagined what this traditional (and often archaic) instrument is through effects pedals, gadgets and nobs, producing a cacophony of strangeness from his deep meditative creative trance. The drones squelches and reverberations that emanated from the stage were difficult but enthralling, sounding like both the end of the world and a way to rebuild it.'' by James Thornhill (Under the Radar Magazine)
Next Event
Date

Sep 28 2022

Time

8:00 pm