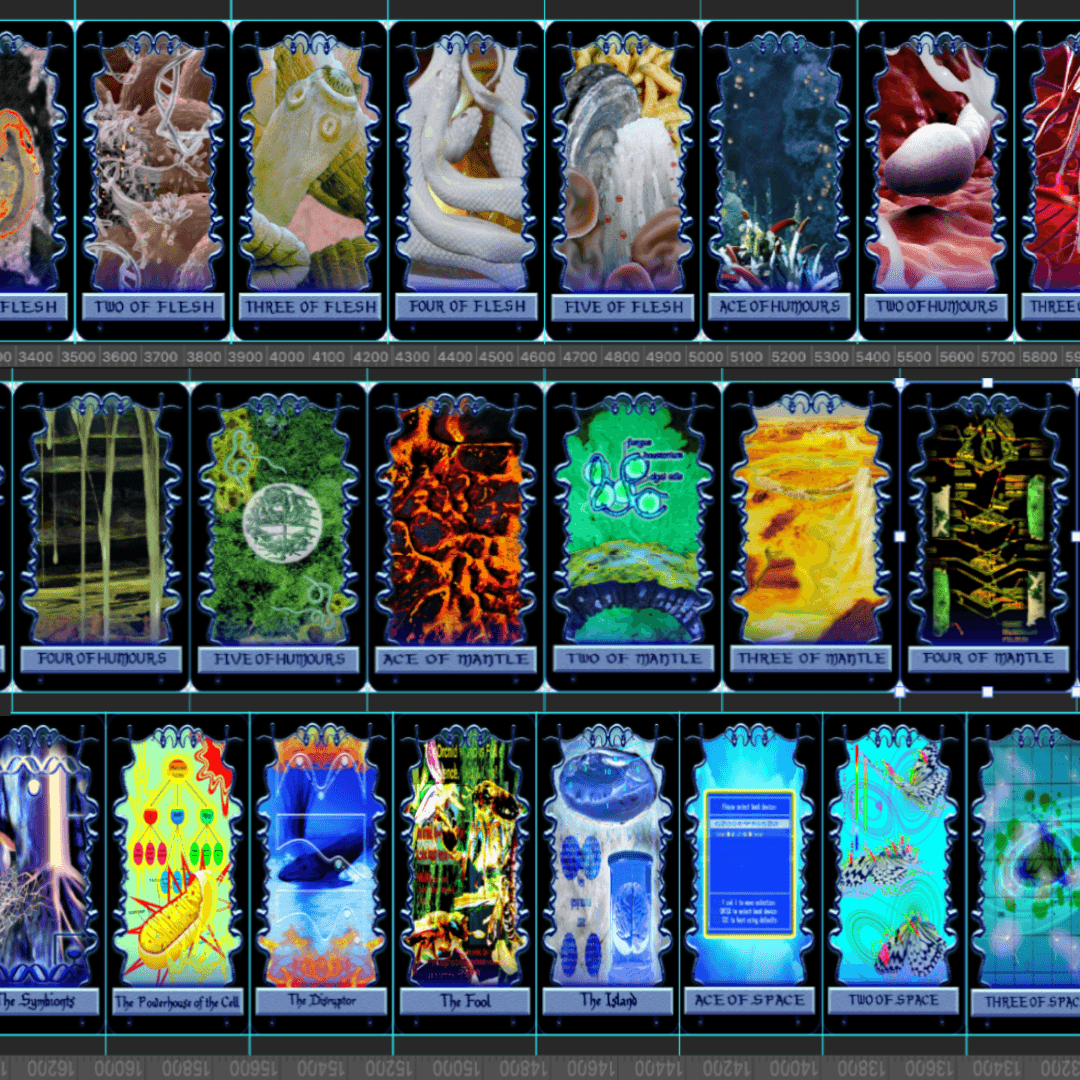 WORKSHOPS: INDIVIDUAL SESSIONS SLOT 3 :A Practical Guide to Ecomancy for the Digital Age: Ecological Divination and Portals to Summon Web Chaos | Crawlers
'A practical guide to ecomancy for the digital age' explores systems of narrative making by consulting both traditional magic
ritual and scientific futures. Presented as two workshops/performances, 'A practical guide to ecomancy for the digital age' invokes the powers of our nonhuman kin to equip you with the necessary tools to reconcile science and magic. Join for our workshop Portals to Summon Web Chaos where we guide participants to employ object-oriented magic to synthesise physical portals, arranging materials of your choice to summon your chosen intention/manifestation. Afterwards, you are to submit your portal to our centralised portal project, to digitally augment and charge these gateways with the ability to transport users outside of their algorithmic bubble. We will also invite you to partake in our workshop Ecological Divination where we will explore the role of narrative construction via the random arrangement of ecological archetypes informed by the tradition of Tarot.
CRAWLERS 
Crawlers is a feral creative collaboration between symbionts Lyndsey Walsh and Jess Cockerill. Crawlers is also a writhing, tangled cluster of biological science, visual art, horror cinema, wild technology, new-age mythology and a morbid fascination with the afterlife.
Jess Cockerill is an Australian artist, writer and creative producer based in Naarm (Melbourne) with a background in digital journalism, conservation biology and illustration. Lyndsey Walsh is an American artist, writer, creative producer, and academic based in Berlin, DE.
Both Jess and Lyndsey's creative practices follow an ecocentric approach, drawing on their own experiences of queerness and disability in order to commune with living networks that are either politely ignored or actively rejected under present regimes. Working together as Crawlers, the artists are symbionts – not masters – of their environments: stirring up the debris, composting data, turning over the soil, rewiring the undergrowth.
Sold out!