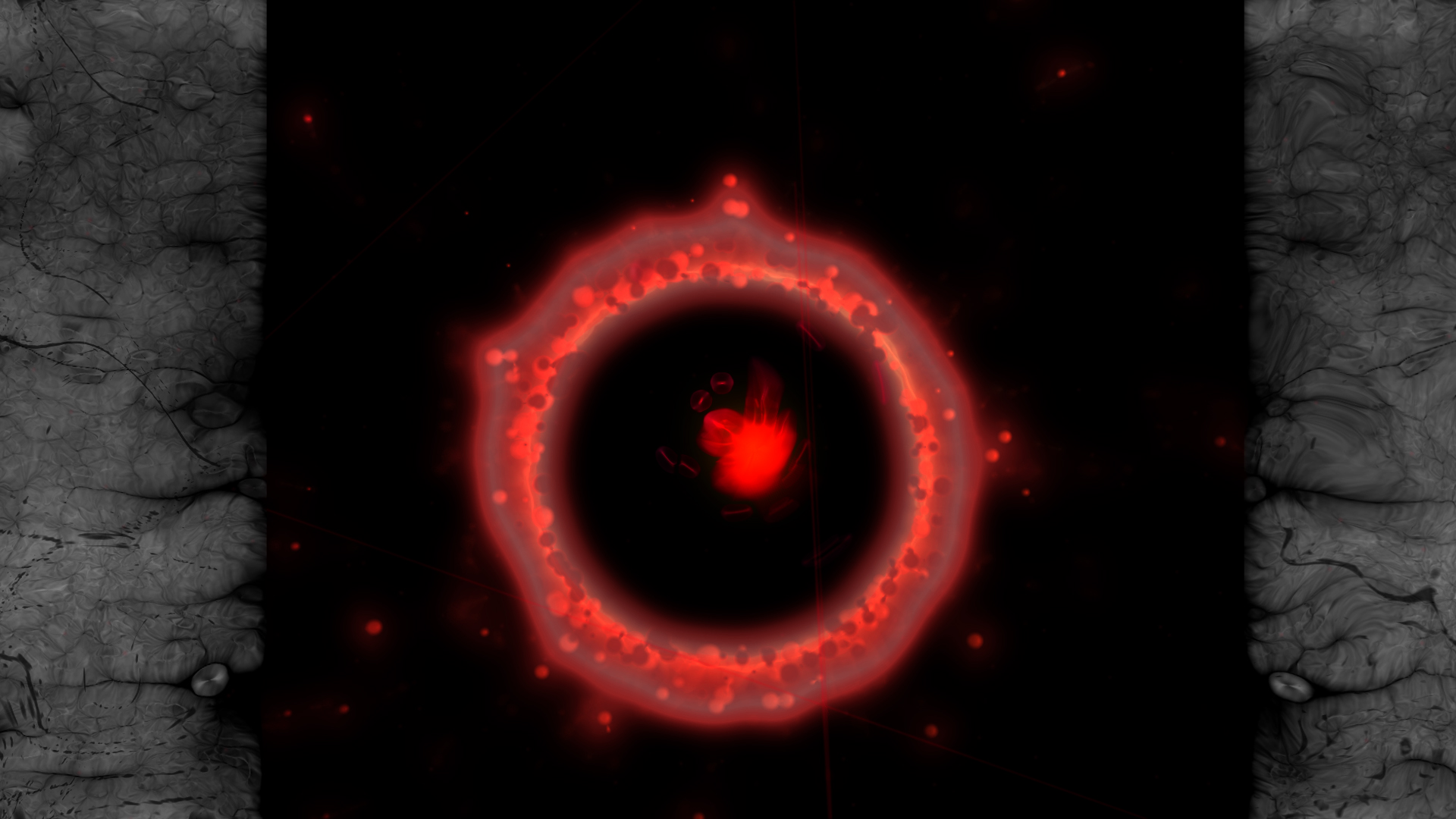 New visions of the world
New visions of the world | 35 min
This new selection curated by Maurizio Marco Tozzi presents some of the most interesting authors who participated in the last editions of Over The Real. Artists who contribute to the evolution of the aesthetic and semantic abilities of the different video art languages. The works illustrate new visions to get out of a world full of loneliness, violence, and an unbalanced economy and also invite the public to seek a new awareness and balance, overcoming the thresholds of perceptions and the space-time dimension. Something truly profound seems to happen in the faint darkness of the human condition, and sometimes a small breath can change things.
In search of poetry (2018-19) Eleonora Manca | IT | 03:06 min
Hidden Memories (2019) | Anna Beata Baranska | PL | 03:09 min
Blackhole Edge (2019) | Apotropia | IT | 06:39 min
Strange Attractors (2020) | Jing Wang & Harvey Goldman | CN/US | 05:16 min
Dreamlike of a present future (2019) | Lino Strangis | IT | 04:49 min
The Glitch and the Fire (2019) | Alessandro Amaducci | IT | 06:19 min
Bleed (2020) | Igor Imhoff | IT | 04:40 min
Curated by Maurizio Marco Tozzi
Over The Real Video Art Festival
Over The Real – Videoart International Festival – was born in 2015 by an idea of Maurizio Marco Tozzi e Lino Strangis. Over The Real presents the most significant lines of research that emerged in recent years in the international audiovisual arts. Every year the works are selected by an important curator's network. Over The Real shows up at historical locations of Lucca (Italy). The Festival presents also installations, multimedia performances, workshops, and talks by the presence of important artists and media art experts.
AFTER ITS PREMIERE, YOU CAN FIND THIS CONTENT ON FESTIVALS OF THE WORLD CATEGORY
Speaker
Over The Real Video Art Festival