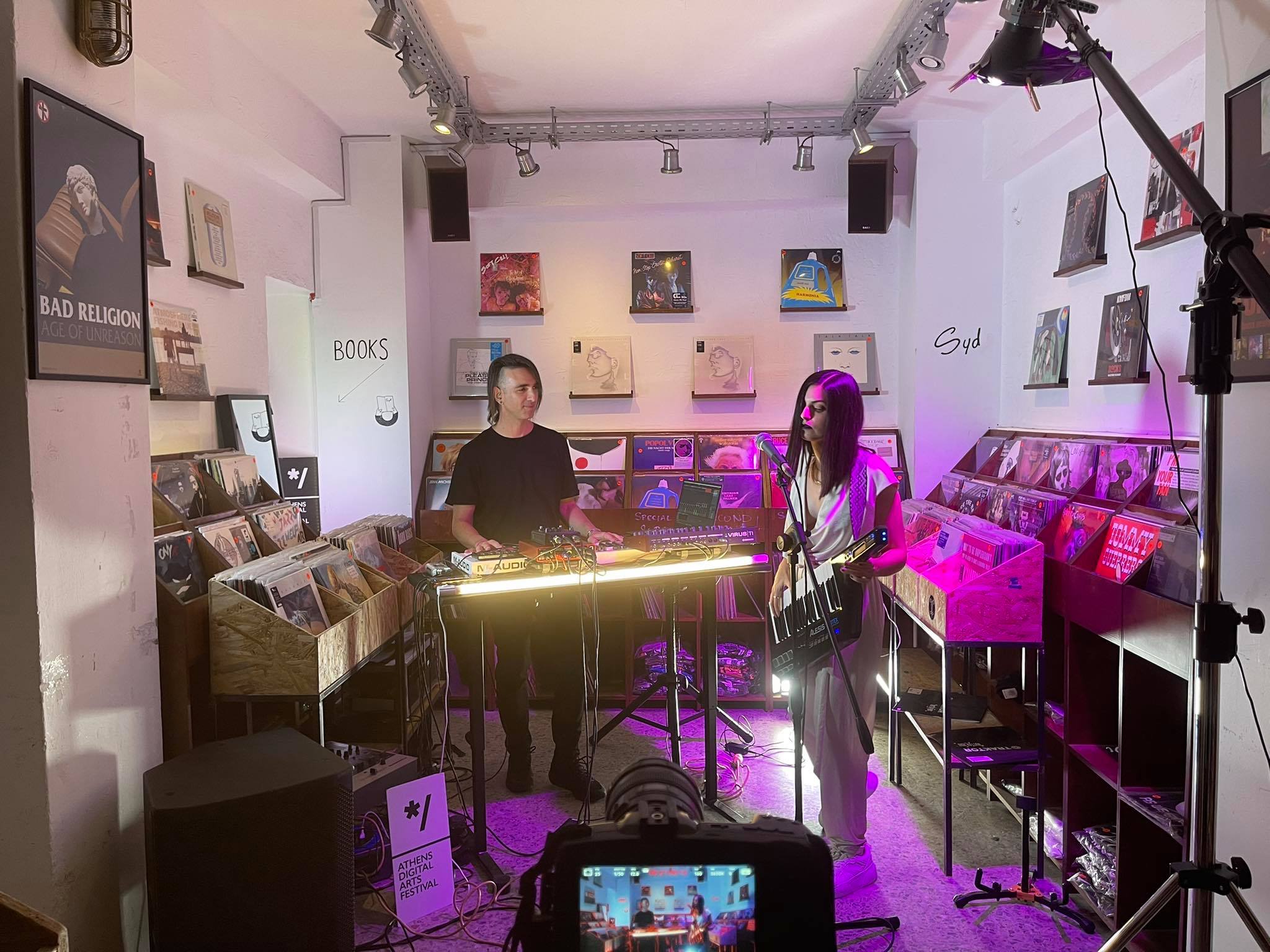 Syd Sessions go ADAF- Session Three: MARVA VON THEO
Syd Sessions are casual meet and greet events that take place in a small – in size- record store named Syd, located at the beating heart of Athens, Greece. Artists have the opportunity to chat with their audience while people can watch exclusive gigs by both the ever-growing Athenian alternative scene and international artists that tour and stop by. Syd Sessions is a precious asset of the cultural life in Athens, broadly known for their excellent and affable events, which enrich the music activity in the city life.
For the 2nd ADAF online and the 17th edition of Athens Digital Arts Festival | tactus we formed a precious synergy, unlike any precedent, to present an exemplary program composed by extraordinary local electronic artists that we believe every digital enthusiast should know about and take notice of.
This program is materialising with the support of the audiovisual group, project 210 who aim in documenting the essence of the city of Athens, and by the precious curation of Manos Karakatsanis, renowned greek musician and mastermind behind Syd Sessions, all in the super interesting and slightly unconventional premises of Syd Records Store in Protogenous Str in Psyrri Athens.
All sessions are taking place in camera due to covid restrictions for physical spaces.
SESSION THREE: MARVA VON THEO
At times darksome and dancey, but mostly introspective, gripping and moony, Marva Von Theo find their way through the dark synth music to twilight electro pop, representing a multi-layered work of innovative and compelling songwriting with expressive vocals and refined orchestration.
Their Performance for ADAF at Syd Records will consist of songs from their freshly released, sophomore album "Afterglow", in electrified and energetic versions.
marvavontheo.com