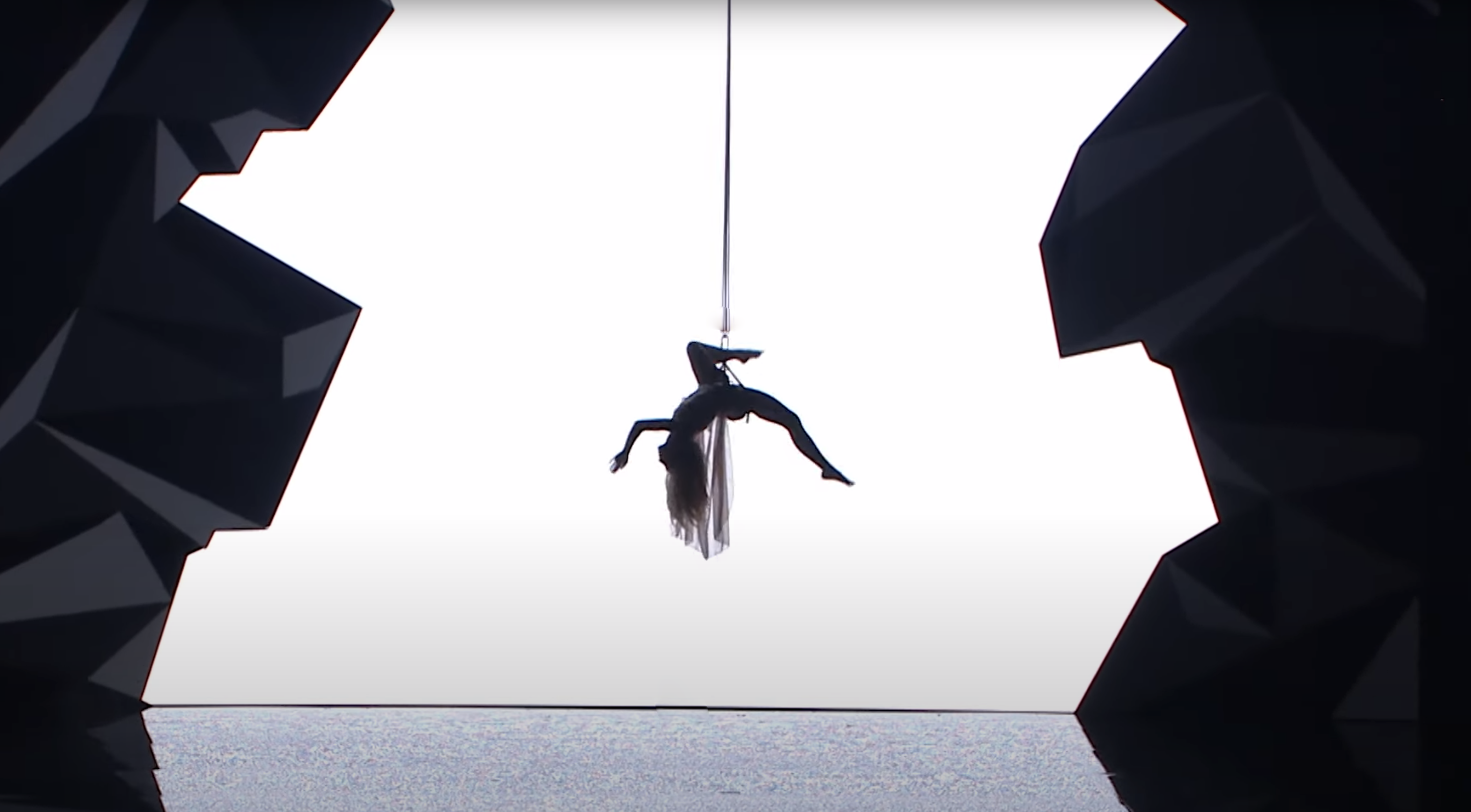 PERFORMANCE : The myth of Persephone | Eleana Dimopoulou | GR
Persephone's Fall is the outcome of a practice-based study, that researches the contemporary
form of mythical narration, as shaped by the digital tools available to modern day's creators-
narrators.
The scenic space of this audiovisual dance performance is intangible, as it's being realized and
visualized solely through the art of Projection Mapping.
This digital tool instigates the interaction between space, body and light in order to successfully
convey the Jungian archetypal Mother-Daughter dipole and the never-ending cycle of Life,
Death and Rebirth as signified in the Homeric Hymn "To Demeter".
"Persephone's Fall" thus functions, as a digital reflection of the primitive rituals of the
Eleusinian Mysteries, always keeping in focus the myth of Persephone, all the while placing
KORE herself at the center of the narration.
Eleana Dimopoulou | GR
Eleana Dimopoulou is a Digital and Makeup Artist. After studying "Interior Architecture,
Decorative Arts and Design" at Technological Institute of Athens and obtaining a diploma of
Makeup at Nikos Amarantos School of Hair and Makeup, Eleana went on furthering her
education, by earning her Master's degree, "Audiovisual Arts in the Digital Age", at Ionian
University.
She has previously participated in the International Art Exhibition (2020) at Ocean Flower
Island of China, the Synthetic Mediart Festival in Taiwan (2019), the 14th Athens Digital Arts
Festival (2018), the 8th Athens Videodance Festival (2018) and Benaki Museum's, OUT-
OPIAS exposition (2016), with her bachelor's thesis, video-art project, "SISYPHUS".
In 2019 she directed DIOTIMA's campaign #PAINted for the international day of gender based
violence, and in 2021 she joined the mentors of the N.P.O. "Women on Top".
Eleana currently works as a Makeup Art Educator, while exploring her skills as a Digital Artist.
Next Event
Date

Sep 28 2022

Time

8:00 pm