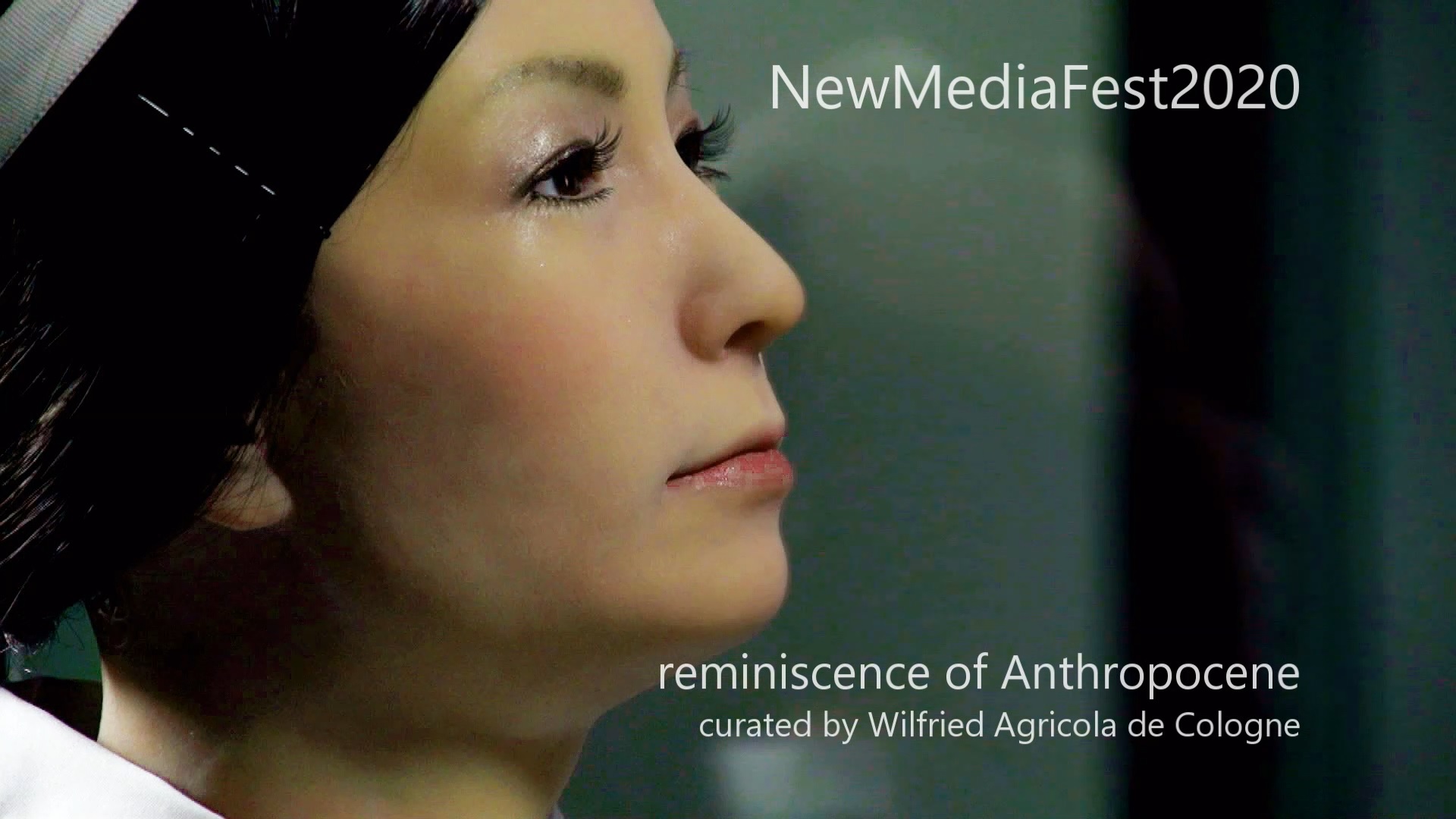 Reminiscence of Anthropocene
AFTER ITS PREMIERE, YOU CAN FIND THIS CONTENT ON FESTIVALS OF THE WORLD CATEGORY
Reminiscence of Anthropocene – is the most recent collaborative project between Agricola
de Cologne and ADAF – Athens Digital Arts Festival, the composition of 10 videos (audio-
visual works) forming the basis for a viewer's reflection, generating a particular image of
something many people are identifying themselves with according to individual
experiences. These experiences are independent of location or nationality, insofar, as a part
of the whole, the artists' nationality Germany, Spain, USA, Israel, Brazil Denmark, Finland
stand for the diversity of individual experiences leading to individual artistic expression.
The reminiscence of the Anthropocene is allowing a kind of pessimistic view on human
nature and its influence, domination, and manipulation of the natural environment and the
social context with other human individuals, wildlife, and flora, the social responsibility of
the individual for the individual and the Whole. Often artists do not only describe a kind of
status quo but give even creative perspectives to the post-Anthropocene era, whatever it
may be. Differently than other ideological models, in the given case, the post-
Anthropocene is not leading to a fusion of the human and the machine, but is rather
recalling "ancient" human values like indigenous people – however, threatened with extinct
by human greed – are still practicing them, based on mutual social responsibility and
solidarity. That this is not a mere illusion is showing the radically changed people's behavior
during the Corona crisis, but as soon as they do not feel longer endangered, they
immediately forget the values they propagated a short time before. So, Corona wasn't the
worst case yet, to make most people really rethink, and the real end of Anthropocene might
come sometimes rather sooner than later by another global disaster.
Sunrise (2019) | Susanne Wiegner | DE | 05:46 min
Message of the Animals (2016) | Elke H. Markopoulos & Rainer Ludwigs | DE | 08:57 min
Indicios / Inkling (2017) | Laura & Sira Cabrera | ES | 06:59 min
Perlite (2018) | Arie Sigal & Ben-David Sigal | IL | 04:17 min
Panicutopia-the Desertark (2017) | Gali Blay | IL | 04:00 min
Aral Mermaid (2015) | Renata Padovan | BR | 04:12 min
User History (2016) | Coalfather Industries | US | 06:02 min
Captured (2020) | Amelie Klitgaard | DK | 03:13 min
Curated by Wilfried Agricola de Cologne
About NewMediaFest2020
http://2020.newmediafest.org
Like NewMediaFest2007 and NewMediaFest 2010, also NewMediaFest2020 can be considered as a new form of a festival structure running for one entire year in an exchange between virtual and physical space based on retrospective and future-oriented programs in diverse digital media. NewMediaFest2020 is planned as a retrospective of the global networking (2000-2020) including more than 5000 artists in different digital art disciplines, more than 100 associated curators and about 800 institutional structures like museums, public galleries, festivals, congresses, etc. manifested in 12 monthly festival editions to be realized in physical space together with physical partners and a complementary program in virtual space, including individual daily changing program components manifested in the 365 Days Diary. The Corona crisis currently, however, is thwarting these plans by reducing NewMediaFest2020 to mainly online activities. This may change until the end of 2020.
Speaker
The W:OW Art Film & Video Festival