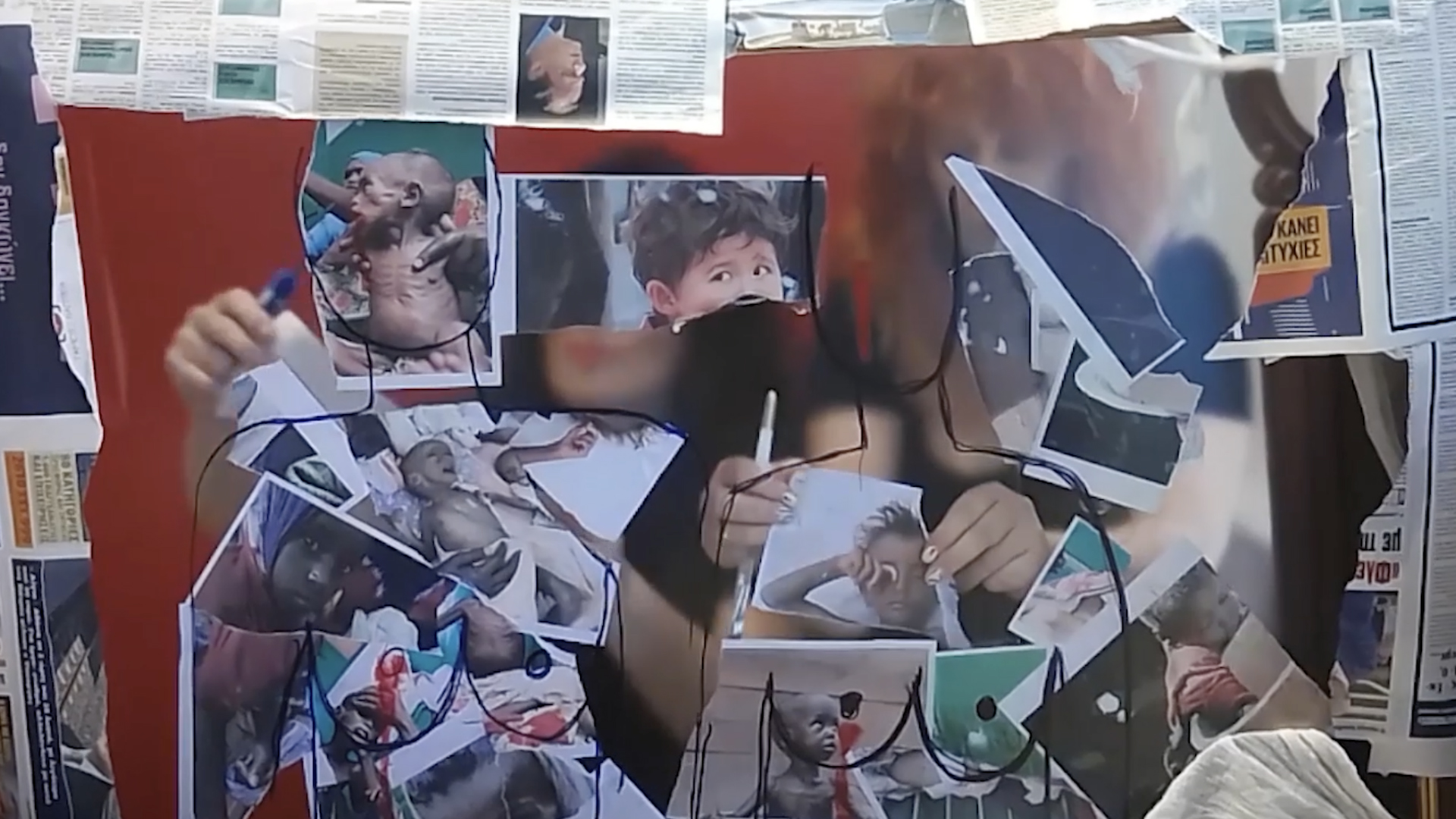 Trapped and Safe – Streaming Fluxus
A woman tied up with a rope situates various frames of various dimensions upon the floor. She sets up her boundaries, while various frames are gradually taken away by other people. The smallest frame remains on the floor as a semiotic link with the childhood memory of the performer.
The work has been part of the module Introduction to Performance Art, supervised by Bill Psarras (Adjunct Lecturer, Dept. of Performing and Digital Arts, 2019-2020). The work is part of the STREAMING FLUXUS project.
What is Streaming Fluxus ?
Streaming Fluxus forms an umbrella theme and project. Such a title seems to be up to the minute theme. Two words stemming from the concept of flow, yet revealing various perspectives and translations. The current reality – the so called COVID-19 era – constitutes a global condition which probably reveals new digital spaces and ways of communication; new hybrid performances, new rituals and screen-based gestures. An evolving combination of humans, grids, webcams, hyperlinks, chat boxes, animated emoji, pixel and unexpected glitches; open to chance, Wi-Fi connections and data clouds. A form of communication based on streaming data; a streaming condition with artistic and performative potential across digital environments.
Speakers
University of Peloponnese