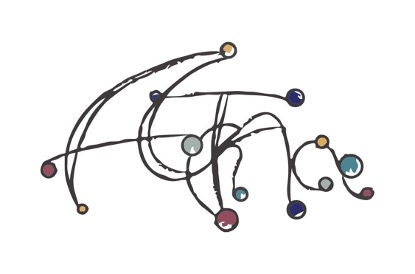 THIS TALK TAKES PLACE ON 8TH OF OCTOBER 19.00 ON LIVE NOW.
AI TRACE – Synaesthetic Engagement of Artificial Intelligence with Digital Arts and its Audience
How emerging technologies, such as Artificial Intelligence, are used in museum visitor studies, taken into account ethical and cultural considerations? This is the main question that AI TRACE aims to tackle.
AI TRACE is a research project at the intersection of science and art that is being hosted by Panteion University, funded by HFRI (Hellenic Foundation for Research and Innovation) and supported in its implementation by ADAF.
The project aims at developing a prototype that can be used in the arts sector to track, analyse and present data collected from exhibition visitors in the form of a personalised 3D digital object.
In this talk, Marina Markellou and Foteini Salmouka, will present an overview of the AI TRACE project, focusing on its research topics, objectives and impact. They will also introduce the upcoming activities that will take place in collaboration with ADAF during the current and the following edition of the festival.
For more information about AI TRACE project, you may visit http://www.ai-trace.gr

Marina Markellou is an Adj. Lecturer in the Communication, Media and Culture Department at Panteion University of Athens. She is also Research Associate at the National Centre for Scientific Research "Demokritos" and Attorney-at-Law specialised in Intellectual Property Law. Marina is the Principal Investigator of AI TRACE project. Foteini Salmouka is a PhD Candidate in Museum Studies at Panteion University of Athens, a cultural manager, a composer, and a mathematician. Foteini is the Visitor Research Leader of the AI TRACE project.