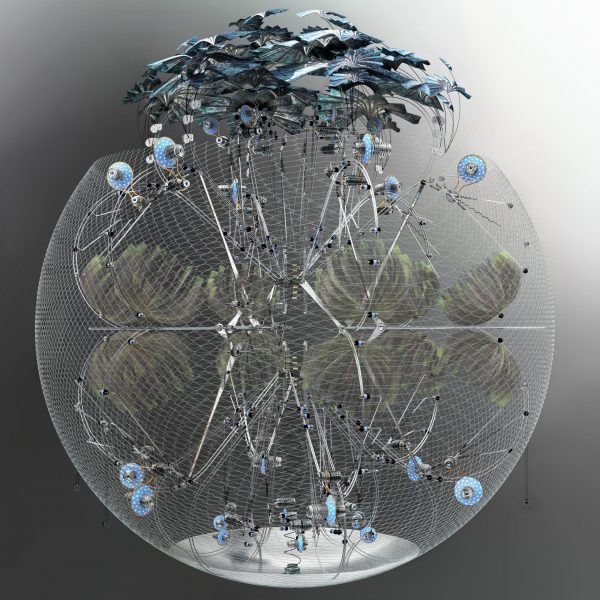 "Vanity of vanities, everything is vanity".
The image of homo bulla reappears frequently throughout history, and is a fundamental theme of the baroque. The bubble has a double image: on the one hand, it is a fragile object subjected to the will of the air; on the other hand each bubble contains the material reflection of the world around it. A complete world, as it is a reflection on a spherical geometry. But also, because of its spherical condition, a distorted reflection, offering a peculiar image of reality.
All shapes, all materials, have been reflected in the bubble. On its surface the world is not new, but unique.

Estefania B. Flores is a visual artist based in Madrid and Berlin. She obtained her Master's Degree in Architecture from the Polytechnic University of Madrid in 2016. Her education background also features the Tokyo Institute of Technology, where she broadened her studies at the Young Scientist Programme. She has also been a teaching fellow at ETSAM. Estefania worked as an architect at Atelier Bow Wow and as a designer for Olafur Eliasson, before establishing her own practice. Her work has been published in magazines and books such as "Fisuras de la Cultura Contemporánea", " Grammaticals", and "Without Venturi" amongst others. Recently, she has been selected to exhibit a VR piece in the exhibition "Obra Abierta. International Prize of Visual Arts 2019".