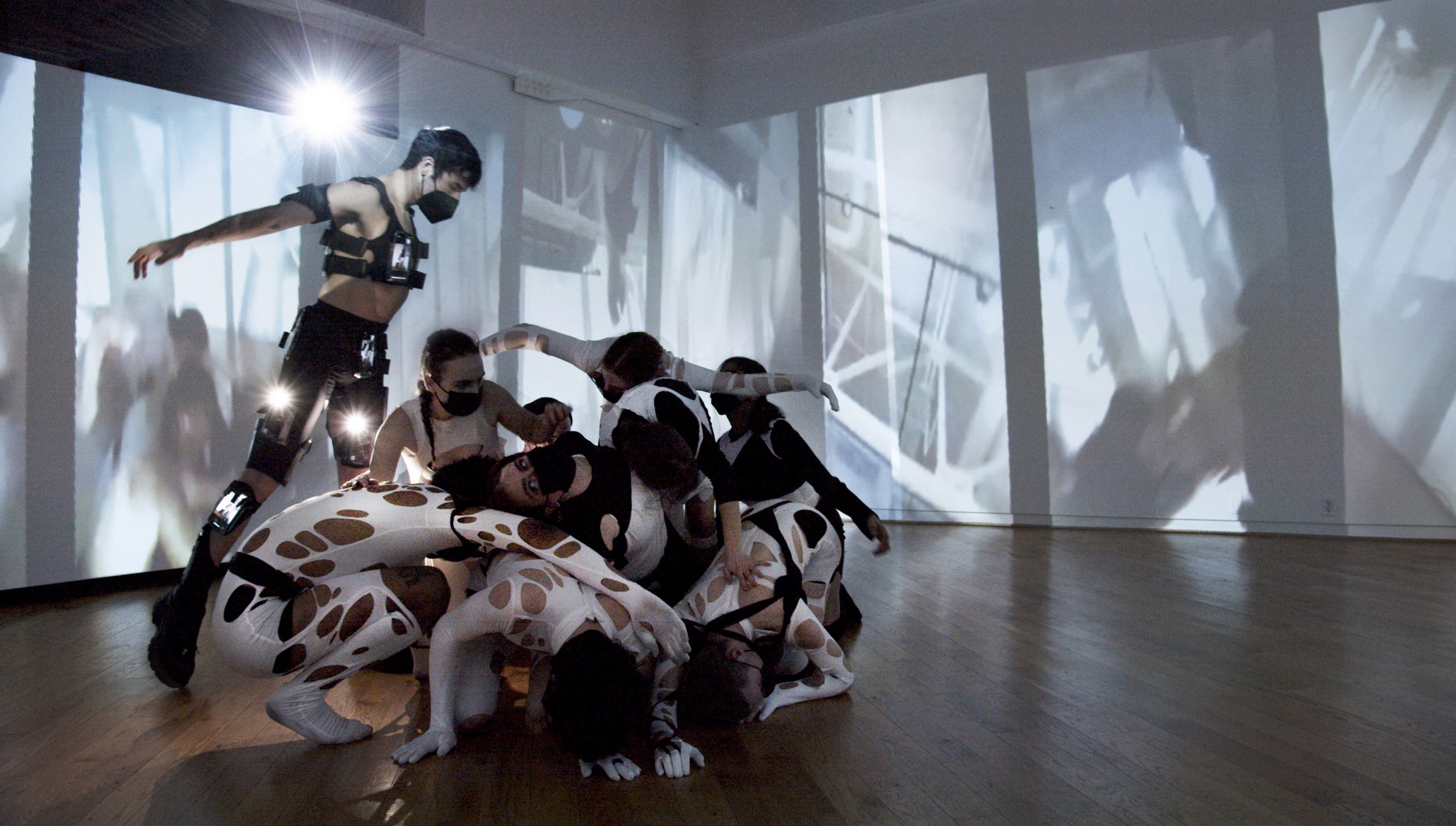 PERFORMANCE : The Eyes | Julianna Johnston, Athena O Wasborn, Olympia Dramitinou
The Eyes uses a combination of the body- our original technology– and new media to refract the surveillance state through the myth of Io and Argus Panoptes. A giant covered entirely with eyes reimagined as singular being covered with 20 cell phones, Argus is the panopticon embodied. Their eyes track the movement of a group of dancers, a refraction of the collective body of Io, and reproject their sight live into space. The performance traces Io's journey to regain body sovereignty as they are transformed by the fervent digital landscape of Argus' simultaneous visions.  
Julianna Johnston | US
Julianna Johnston (USA) is a transdisciplinary artist working between movement, interaction and new media. Their work explores how experience is documented, refracted and mediated through digital interfaces. Co-opting the mechanisms of surveillance capitalism and the visual lexicon of data collection, they create interactive experiences, performances and media works that examine how these technologies dataify reality in order to coerce and obscure legibility. Julianna received a BFA in Sculpture from the Rhode Island School of Design in 2018 and is currently an MFA candidate at UCLA's Design and Media Arts department. They have spent time dancing and making at the Bread and Puppet Theater, DOGO Residenz für Neue Kunst, Studio Hüette, Crosstown Arts Residency, and Vermont Studio Center. 
For more info about their work visit juliannajohnston.com.